by Jenn Rowell
Great Falls Tribune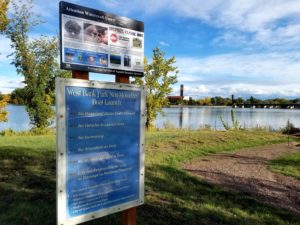 United Materials will begin concrete trail improvements on the River's Edge Trail in West Park near 3rd Avenue Northwest beginning Sept.12. All areas of construction will be candled off and barricaded for safety purposes. The project is expected to last through Oct. 31. A temporary detour route will be provided.
The trail improvements are part a larger, ongoing project in the park and will extend the trail around the amphitheater to the old pump house near the river.
The north access road to West Bank Park can be reached by turning off Third Street Northeast at 17th Avenue Northeast.