ABOUT
the trail & foundation
Stretching almost 60 miles along both sides of the Missouri River, River's Edge Trail provides the perfect opportunity for walking, hiking, jogging, skating, cycling, and mountain biking. The paved and singletrack trails encompass spectacular views of the mountains, prairies, river canyons, waterfalls, reservoirs, and five hydroelectric dams while also connecting to Great Falls' historic downtown, numerous parks, dining options, and attractions.
The River's Edge Trail Foundation's mission is to provide trails for people to explore Great Falls' outdoor opportunities and to improve the community's quality of life.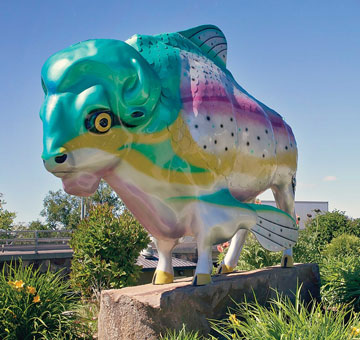 FEATURED
events & happenings
Kickin' Assphault Half & 10K
August 16, 2020
7:00 am
http://www.kickinassphaulthalf.com
Date and Time:
Join us for the Kickin' Assphault events to benefit River's Edge Trail. The first 150 Half/10k participants receive a Kickin' Half Tech Shirt and race bag. Kids and walkers get a cotton shirt and race bag. The Half kicks off @ 7am, the 10k @ 7:15am, the kid's dash & 1 mile walk @ 10am. Half-Walkers welcome to start early. 4.5 hour max. Race closes at 12pm.
Location/Routes:
Events start at Elks Riverside Park in Great Falls, MT – Park Drive North and 4th Avenue North.
Both the Half and 10k routes ...
More
59°
Mostly Cloudy
07:4718:33 MDT
Feels like: 58°F
Wind: 10mph SW
Humidity: 31%
Pressure: 29.5"Hg
UV index: 1
65/42°F
53/39°F
50/34°F
50/33°F
52/42°F