ABOUT
the trail & foundation
Stretching almost 60 miles along both sides of the Missouri River, River's Edge Trail provides the perfect opportunity for walking, hiking, jogging, skating, cycling, and mountain biking. The paved and singletrack trails encompass spectacular views of the mountains, prairies, river canyons, waterfalls, reservoirs, and five hydroelectric dams while also connecting to Great Falls' historic downtown, numerous parks, dining options, and attractions.
The River's Edge Trail Foundation's mission is to provide trails for people to explore Great Falls' outdoor opportunities and to improve the community's quality of life.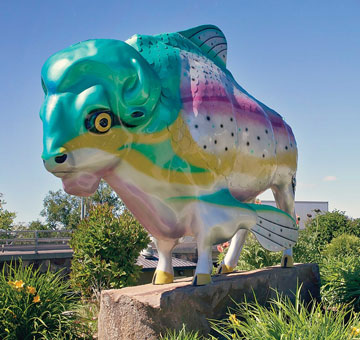 FEATURED
events & happenings
41st Annual Ice Breaker Road Race
April 26, 2020
1:00 pm
http://icebreakergf.com/
Welcome to the 41st Annual Ice Breaker Road Race
The race features 'chip' timing, which provides accurate timing of participants and immediate race results.
Join over 3,600 runners, joggers and fitness walkers who enter the Ice Breaker Road Race each year. The course starts in Downtown Great Falls at the Civic Center, going East through the business district, winds through several residential neighborhoods, across the scenic Central Avenue West Bridge and eventually ends up back downtown. The five-mile race offers a competitive format with the three-mile run offering both a competitive and recreational format. Register the entire family in the one-mile run and ...
More
59°
Mostly Cloudy
07:4718:33 MDT
Feels like: 58°F
Wind: 10mph SW
Humidity: 31%
Pressure: 29.5"Hg
UV index: 1
65/42°F
53/39°F
50/34°F
50/33°F
52/42°F