ABOUT
the trail & foundation
Stretching almost 60 miles along both sides of the Missouri River, River's Edge Trail provides the perfect opportunity for walking, hiking, jogging, skating, cycling, and mountain biking. The paved and singletrack trails encompass spectacular views of the mountains, prairies, river canyons, waterfalls, reservoirs, and five hydroelectric dams while also connecting to Great Falls' historic downtown, numerous parks, dining options, and attractions.
The River's Edge Trail Foundation's mission is to provide trails for people to explore Great Falls' outdoor opportunities and to improve the community's quality of life.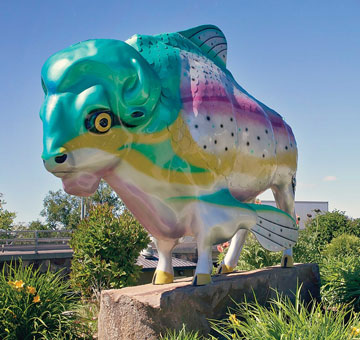 FEATURED
events & happenings
November 22, 2018
8:00 am
Hosted by Race Montana, Inc. to benefit The River's Edge Trail
Thanksgiving Day – November 22nd – 8am
Join us 11/22/18 for the 1.3m, 5k or 10k event to benefit The River's Edge Trail. The first 400 Participants receive a groovy pair of specially designed 'Burn the Bird' socks in their well stocked participant bag! Events start at 8am with the 10k kicking off first followed closely by the 5k then the 1.3 mile walk.
Run starts at Gibson Park Bandshell in Great Falls, MT – Park Drive North and 4th Avenue North. Both 5k and 10k routes will incorporate the park and River's Edge Trail, starting and ending at the bandshell. The 1.3 mile walk will be the loop around Gibson Park.
No Refunds.
No Weather Cancellations.
Entry is $30 until November 17th, 2018. Thereafter Entry Fee is $40. Send form and fees to: RaceMT, PO Box 3144 Great ...
More