ABOUT
the trail & foundation
Stretching almost 60 miles along both sides of the Missouri River, River's Edge Trail provides the perfect opportunity for walking, hiking, jogging, skating, cycling, and mountain biking. The paved and singletrack trails encompass spectacular views of the mountains, prairies, river canyons, waterfalls, reservoirs, and five hydroelectric dams while also connecting to Great Falls' historic downtown, numerous parks, dining options, and attractions.
The River's Edge Trail Foundation's mission is to provide trails for people to explore Great Falls' outdoor opportunities and to improve the community's quality of life.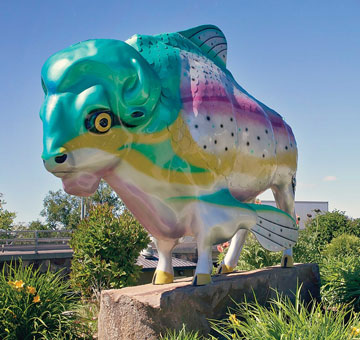 FEATURED
events & happenings
Missouri River Rampage
August 26, 2017
8:00 am
Great Falls, MT
http://racemt.com/event/missouri-river-rampage/
Join us August 27th starting at 8am for our annual Missouri River Rampage Mountain Bike Race in Great Falls, MT.

Cat 3 - 8:00am - Beginner - 8.7 Miles Cat 2 - 8:15am - Intermediate - 15.4 miles
Cat 1 - 8:30am - Advanced - 18.6 miles

Juniors (18 & under directly follow adult events - 2.4miles

All events start at the Lewis & Clark Overlook, East End of Giant Springs Road. See www.racemt.com for links to all event courses and course video.

PACKET PICKUP

Will be at the Expo (See below) Saturday August 26th from 10am to 1pm.

For questions, email info@racemt.com. No Refunds. No Weather Cancellations.

Entry fees Adult $30, Youth (18 & under) $25. After 8/13, add $10. Register online at runsignup.com. Mail-in registration also available. Make checks payable ...
More