ABOUT
the trail & foundation
Stretching almost 60 miles along both sides of the Missouri River, River's Edge Trail provides the perfect opportunity for walking, hiking, jogging, skating, cycling, and mountain biking. The paved and singletrack trails encompass spectacular views of the mountains, prairies, river canyons, waterfalls, reservoirs, and five hydroelectric dams while also connecting to Great Falls' historic downtown, numerous parks, dining options, and attractions.
The River's Edge Trail Foundation's mission is to provide trails for people to explore Great Falls' outdoor opportunities and to improve the community's quality of life.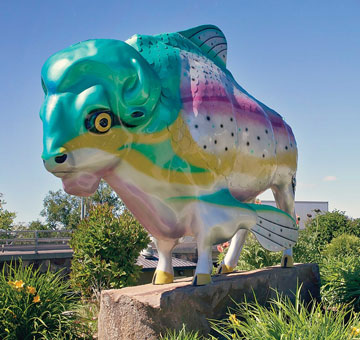 FEATURED
events & happenings
August 24, 2019
7:00 pm
This year's Luminaria Walk is August 24, 2019 from 7pm to 11 pm
The Luminaria Walk is an annual event that features more than 1500 luminarias lining the trail from Gibson Park to West Bank Park. The goal of the Luminaria Walk is to celebrate the world-class trail we have here in Great Falls, Montana. This is a free, family-friendly event for the community.
There will be food and music along the trail to enjoy.
This year ...
More
62°
Mostly Cloudy
06:3320:20 MDT
Feels like: 62°F
Wind: 7mph SSW
Humidity: 70%
Pressure: 29.75"Hg
UV index: 0
82/54°F
73/49°F
65/43°F