ABOUT
the trail & foundation
Stretching almost 60 miles along both sides of the Missouri River, River's Edge Trail provides the perfect opportunity for walking, hiking, jogging, skating, cycling, and mountain biking. The paved and singletrack trails encompass spectacular views of the mountains, prairies, river canyons, waterfalls, reservoirs, and five hydroelectric dams while also connecting to Great Falls' historic downtown, numerous parks, dining options, and attractions.
The River's Edge Trail Foundation's mission is to provide trails for people to explore Great Falls' outdoor opportunities and to improve the community's quality of life.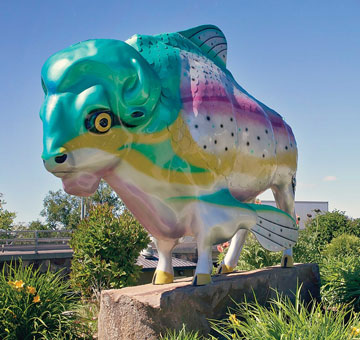 FEATURED
events & happenings
October 12, 2019
10:00 am


The race, named after the first U.S. Congresswoman and Montana native Jeannette Rankin, provides participants a great amount of fun as they run or walk the course set around Gibson Park's walking/jogging loop and the River's Edge Trail. The Rankin Run recognizes and celebrates strong Montana women and their impact on leadership in our state.
The 2019 Rankin Run will begin at Gibson Park near the basketball courts at the north end of the park. The 10k runners will begin at 10 a.m. and 5k runners will have a staggered start at 10:15 a.m. The 1-mile fun run time will be at 10:30. Runners and walkers are welcome. Please no dogs, bicycles, skates, or skateboards.
<!...
More
47°
Partly Cloudy
07:0919:26 MDT
Feels like: 44°F
Wind: 6mph SW
Humidity: 82%
Pressure: 29.86"Hg
UV index: 0
66/47°F
68/48°F
77/50°F