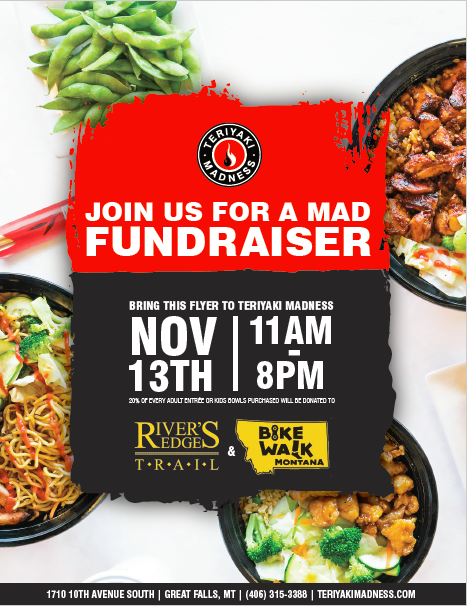 Teriyaki Madness is partnering with River's Edge Trail Foundation and Bike Walk Montana for a fundraiser. Monday, November 13th, 20% of every adult entree or kids bowls purchased will be donated. There will also be a silent auction with items ranging from vacations to local pottery. Silent auction starts at 11 a.m. and will run until 7:30 p.m. We are appreciative that Teriyaki Madness is hosting this fundraiser, please share with family and friends!
Teriyaki Madness hours are 11 a.m. to 8 p.m. and you can find a menu here.
This fundraiser must be mentioned when ordering to take effect!